Event date: 26th Septemer 2016
Write up by Heather Russell
Alistair Baldwin started our new season of talks with an excellent presentation on his design for the new Wynyard Hall rose garden.
He is an interesting mix of a garden designer, landscape architect and horticulturalist, but plants are prime. He confesses to having a great love of plants, finding them uplifting, joyous and "they make life feel great". We would all agree with that!
Alistair enjoys transforming the grounds of large houses used as offices and hotels from Fife to Windsor, re-introducing horticultural delights for the pleasure of the users. Using a limited palette, lots of drama, and working with the temporal quality of light he enjoys bringing the planting to life. He likes to plant "with a big fat brush", creating harmony through repetition and scale.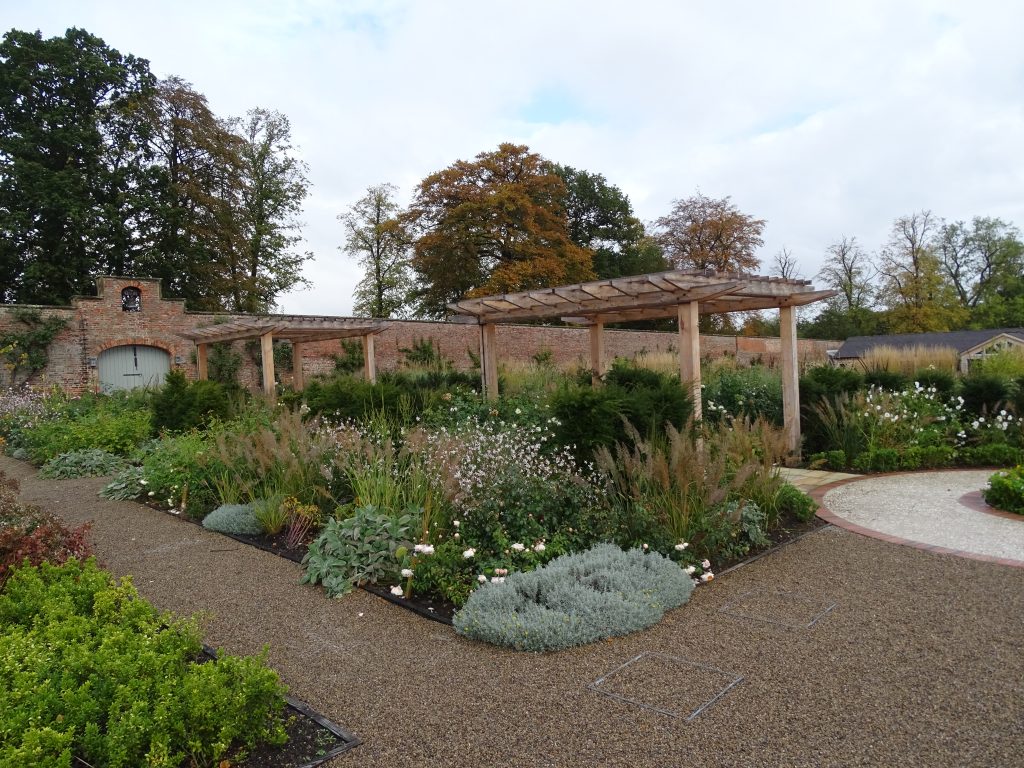 I was fascinated by his thoughtful design process for the huge walled garden at Wynyard, and in awe of the work involved, not least coping with a 12 ft drop diagonally across the area. Starting with the removal of 30" of precious topsoil the intricate construction work was completed in a few months before the soil was returned and planting begun. Starting with the roses, trees and shrubs – planted before bud burst- the grasses and herbaceous plants followed (17,000) all very carefully planned with colour, texture and structure in mind. Herbaceous plants were closely planted, but the roses given healthy space and air. Roses chosen for disease resistance, repeat flowering and colour, with careful pruning, produce flowers into December.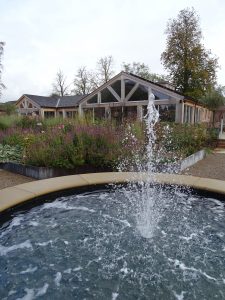 Raised beds arranged down the slope allow the visitor to view the plants from different heights. Constructed of breezeblock for strength the walls were then wrapped with thin sheets of galvanised steel washed with brick acid to give the attractive and expensive look of lead.
Water fountains up into the air, flows down chutes and reflects in pools. Curving paths entice, trees screen secret places, intricate wooden pillars soar and everywhere roses, flowers and grasses froth and spill with colour and light. I loved it and, like many of the audience, I can't wait to visit this wonderful garden.