Nurseries recommended by Hardy Plant Society North East
---
Stanton Hall – Gardens & Nursery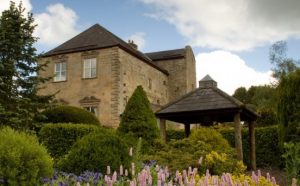 Stanton Hall, Stanton, Morpeth, Northumberland, NE65 8PR
A small family run business, offering something different from the larger garden centres, but with a huge range of plants from herbs to trees.
With over eighty five percent of all plants for sale grown on site from either seeds or cuttings. Providing personal services including specialist orders to find that plant that you've been looking for and to order hanging baskets from April. Entry to the gardens is free.
The Gardens and Plant Nursery are open 9.30 – 5.30, Tuesday – Sundays, Easter to mid September. Also open on some bank holidays thoughout the season.
---
Edrom Nurseries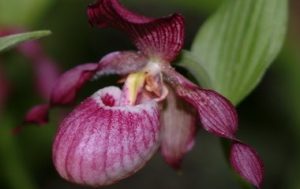 Coldingham, Eyemouth, Berwickshire, Scotland TD14 5TZ
Established in 1925, Edrom Nurseries has a tradition of specialising in rare and exotic plants with its founders acquiring samples from as far away as China and the Himalayas. The gardeners at the nurseries have regularly exhibited plants at the Royal Horticultural Society show and won Gold Awards at the Chelsea Flower show.
The nurseries have a wide range of alpine and woodland plants where visitors can browse around terraced beds. It also has a trough garden with an array of over 60 flowering troughs and a half-acre woodland garden as well as many rare species of rhododendron and meconopsis amongst others.
---
Harperley Hall Farm Nurseries
Harperley Hall Farm Nurseries, Harperley, Stanley, Durham, DH9 9UB
Specialists  in alpines, woodland plants, bog plants and more unusual perennials, including Anemone, Rhodohypoxis and some unusual Primula.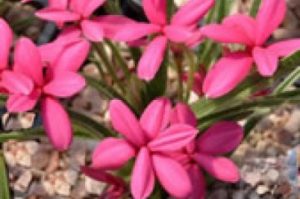 Open to the general public mid March to late October on Thursdays and Fridays 10am-4pm.
Email: enquiries@harperleyhallfarmnurseries.co.uk   Website: Harperley Hall Farm Nurseries
Telephone: 01207 233 318 (This is not always manned – please leave a message, or contact Gary McDermott on the mobile number below)
Mobile: 07944 644 126 (Gary McDermott)
---
Chipchase Castle Nursery
Chipchase Castle Nursery, Wark, Northumberland. NE48 3NT
CHIPCHASE NURSERY IS OPEN FROM FRIDAY, 15TH OF MAY  
For this season the Nursery will only be open from Friday to Sunday, from 10am until 4pm. Safe distancing measures are in place, people can pay by card and the Nursery is in the open air with plenty of space to move around safely.
There's lots of plant inspiration to be found at Chipchase Castle Nursery – a Victorian walled garden between Wark and Barrasford in the North Tyne Valley where there are more than 500 different hardy perennial plants for sale, of interest to the seasoned enthusiast and the novice gardener alike. Specialities include hardy geraniums(100+), primulas (20+), geums, trilliums and potentillas(17). Almost all the plants are grown on-site and are hardy in the UK.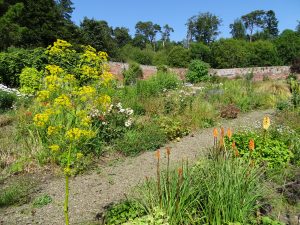 The Nursery is open from Thursday 29th March 2018 and then every Thursday to Sunday (and Bank Holidays), 10am to 5pm, until the end of September.
Contact details:
Mark Cummings
Chipchase Castle Nursery,
Wark,
Northumberland.
NE48 3NT.
Tel: 07575 714002
Email: chipchaseplants@aim.com
Web: chipchasenursery.com