Well,  not quite – but happy new programme year!
Monday 25th September is the start of our new 2017/18 programme, seeing us through autumn, winter and into late spring. We have another great programme thanks to our Chairman and speaker secretary Heather Russell, who will also be contributing with a talk about her "Dream Garden" (see January meeting in programme for details)
As a special bonus this year we have an all day Saturday event in May 2018 with alpine plant experts Ian and Carole Bainbridge. We were fortunate to visit their garden on our 2017 bus trip to Dumfries & Galloway so this is a one not to miss!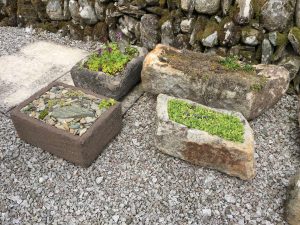 We look forward to seeing all members – new and old – soon.