Marie Robson's Garden, Craghead, County Durham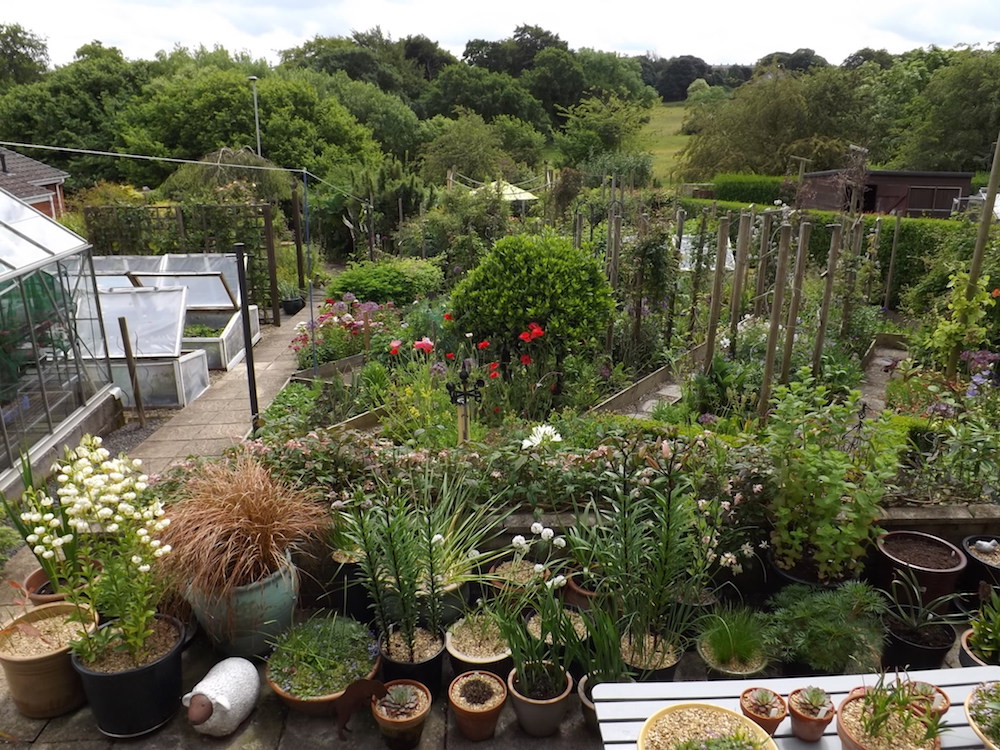 When we moved into the house in 2002 the garden was nothing but open boggy grass with a couple of large wild cherry trees attempting to sprout roots here & there.  Also, a previous owner had removed all the best soil in an attempt to make the land more level.
Over the years, a passion for plants, including many clematis, has helped the south east facing garden space evolve into what it is today. The fields and woods beyond also add to the effect.
The top area is mainly a potager that includes many clematis, plus a greenhouse & cold frames.
Lower down, on one side is a decking area with 2ft+ deep pond with a few goldfish and on the other side is another decking area with parasol surrounded by a bit of a jungle!
The side gate leads to a front garden with a more oriental feel, including our very own Buddha.
Marie is a committee member, editor of the newsletter and enthusiastic propagator specialising in clematis.